Introduction Of Outdoor Artificial Washington Palm Tree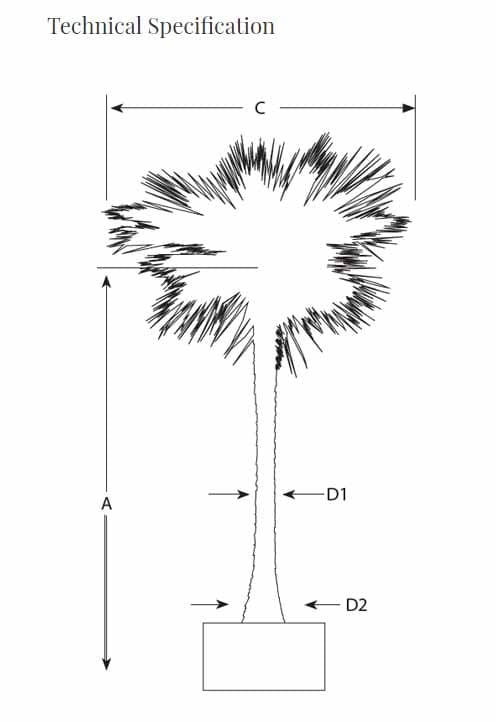 Material
Leaves: UV-protected Plastic Leaves
Trunk: Outside: UV-protected Fiberglass And Plastic Trunk
Inside: Strong Steel Pipe
Bottom: Square Steel Plate
Total height
5 m-15 m (16 ft-50 ft)
Diameter of the crown
3.8 m (12 ft)
Diameter of the trunk
0.4 m-0.6 m (1.3 ft-2 ft)
Advantage
1. High Imitation
2. Saving Your Time Of Maintenance
4. Anti-UV, Rain, Snow And Dust

Kinds Of Trunks
Straight Or Bent For Some Kinds
Lifetime
5-10 Years For Trunk, 5-8 Years For Leaves

Application
Indoors: Home, Hotel, Airport etc.
Outdoors: Park, Street etc.
Details Of Outdoor Artificial Washington Palm
TRUNK
Outdoor artificial Washington palm trunk is UV-protected. The tree height varies from 5 meter to 15 meter and the inner section is composited with steel core. Our products can be straight, naturally curved and tapered. Bottom diameter is 40 to 60 cm and top diameter 35 to 40 cm.
FRONDS
Artificial Washington trees's fronds are made by PE material, UV-protected. Fire-proof function can be selected. Frond length is up to 2 meters & canopy diameter up to 3.8 meters. Right now only our factory can do this kind.
RECEIVER HEAD
The artificial Washington palm is constructed with steel tube which is easy to assemble and detachable to facilitate change of leaves.
BASE FIXING
The outdoor artificial Washington palm trees are supplied with full base plates and complete fixing details and can be fixed to most of the architectural substrates.
Pictures of the outdoor artificial Washington palm
Artificial Washington Leaf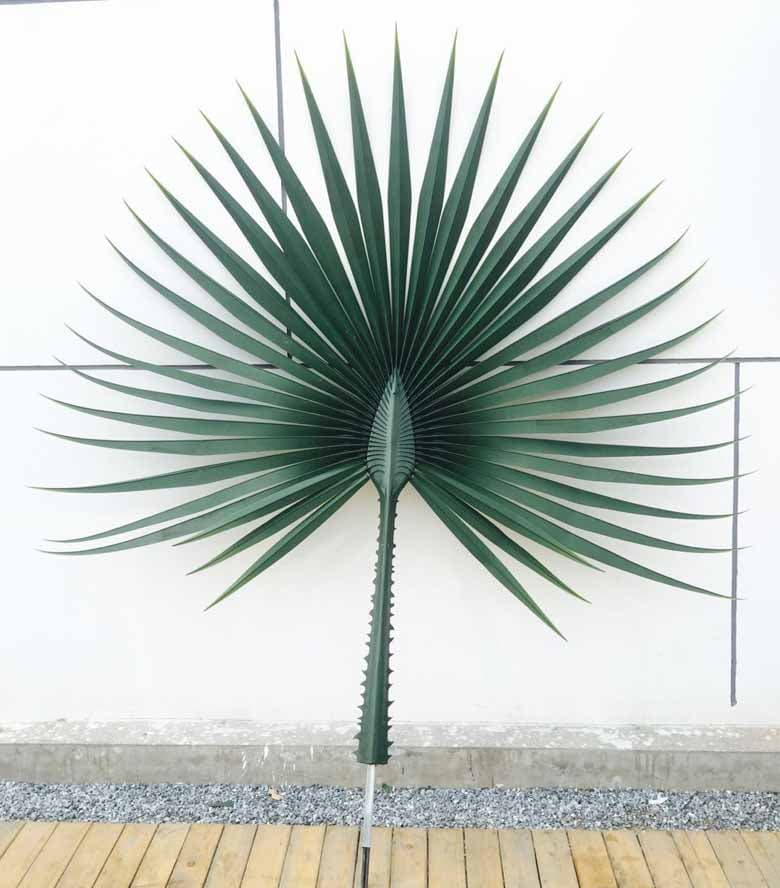 Artificial Washington Trunk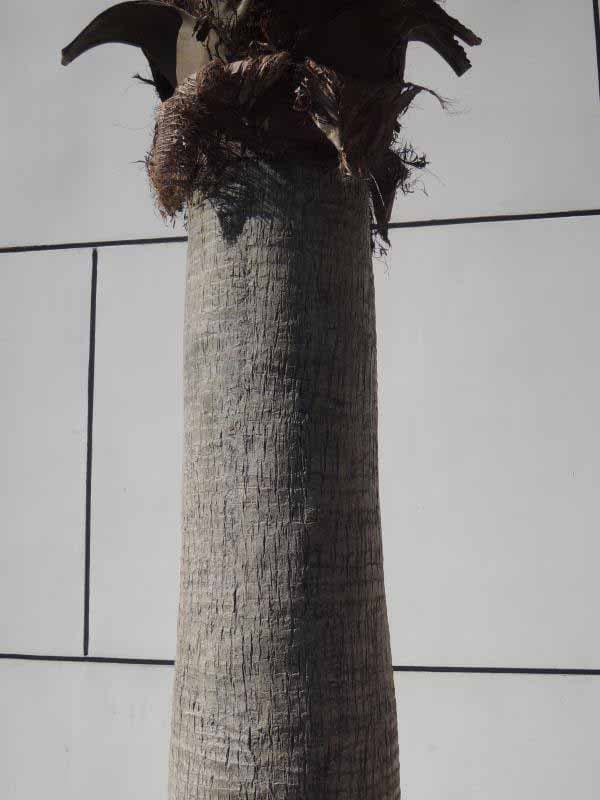 Outdoor Artificial Washington Palm, Make Your Villa Grand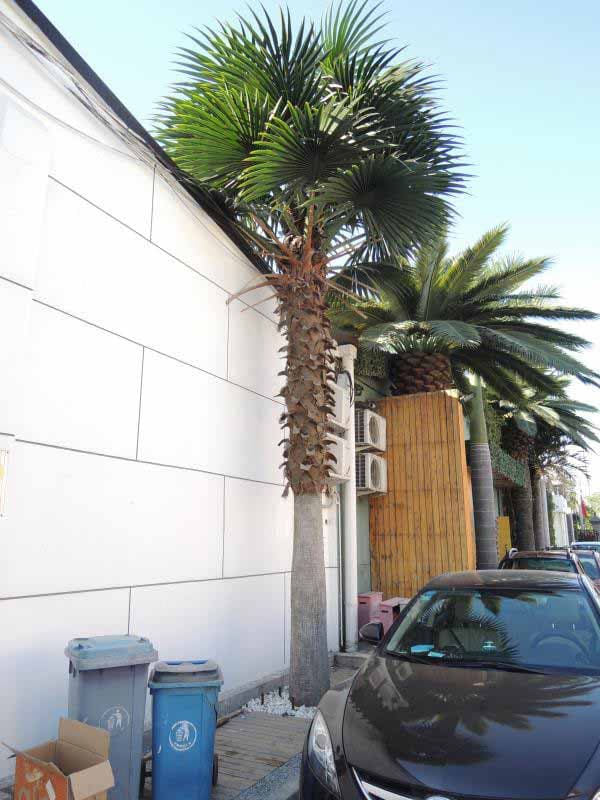 Beijing Palm Company had over 20 years of experience in supplying high quality preserved Washington palm. The design and build of your artificial tree is all done in our factory by highly skilled craftsmen. We deliver all our products safely and securely.