Introduction of Artificial Ficus Tree
Beijing Palm Company can supply any both indoor or outdoor artificial ficus tree, which also called Artificial Banyan Tree.  When making
artificial decorative plants and trees
, as for trunks, we can make them into different kinds of shapes, whether it is bent or straight. Also, we can use different materials like fiberglass, natural wood and cement to get our job done. As for leaves, not only the color can be customized, but also either fabric or plastic material can be selected as you like. All these above can be applied to both indoor and outdoor artificial ficus trees.
Name

Artificial Ficus Tree

Material

Wood/Fiberglass/Cement Truck & PE/Fabric Leaves

OEM

Available

Total height

1 m-12 m

Diameter of the crown

1 m-10 m

Diameter of the trunk

0.1 m-1 m

Advantages

1. Be Similar to Real Tree

2. No Color Changing

3. Have Large Quantity Leaves

4. Long Term Lasting Quality Without  Special Caring And Watering

Application

Indoors: Hotel, Restaurant, Airport etc.
Outdoors: Park, Street etc.
Details of Artificial Ficus Tree
TRUNK
We can produce both indoor and outdoor fake ficus trunk with fiberglass, natural wood or cement. The tree's height varies from 1 meter to 12 meters and its diameter from 10 to 100 cm. As the whole shape be straight, naturally curved and tapered,the inner section will be a steel core.
FRONDS
We can supply two kinds of artificial ficus leaves, one is for outdoors, made from anti-UV PE material. The fire-proof function can be added; the other is for indoors, with fabric, it looks as a real one without touching.
BASE FIXING
Being fixed to various architectural substrates, artificial ficus trees are supplied with full base plates and completed details.
Pictures of Artificial Ficus Trees
Artificial Ficus Leaves
1)plastic ficus leaf for outdoors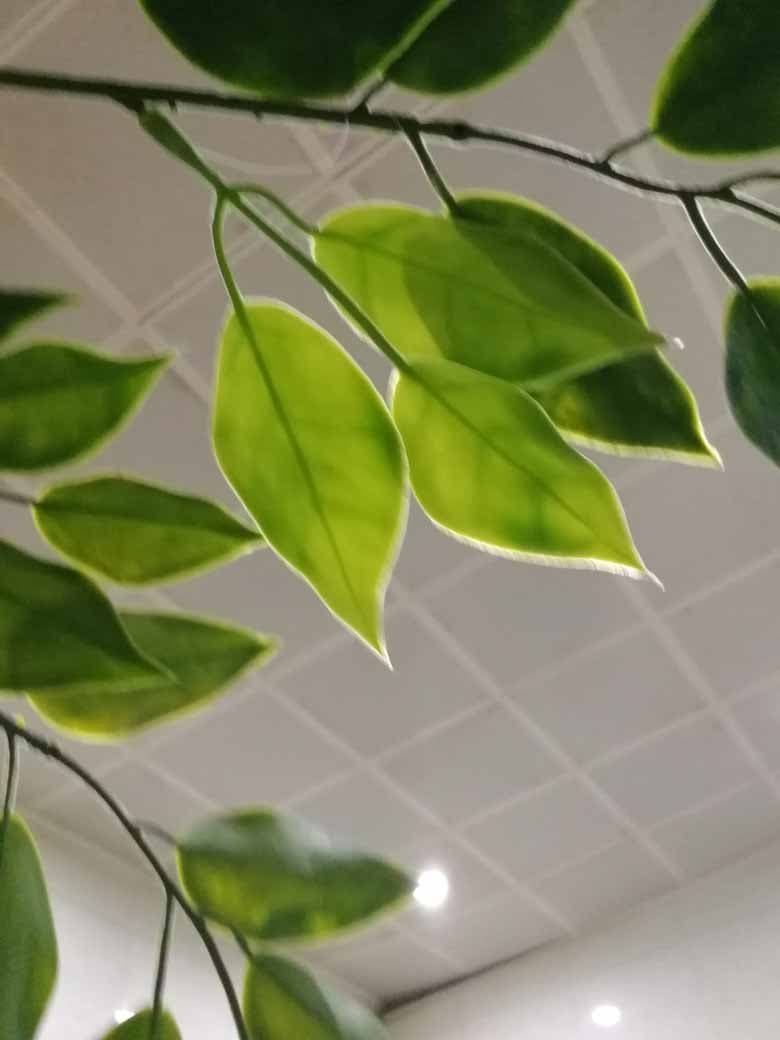 2)fabric ficus leaf for indoors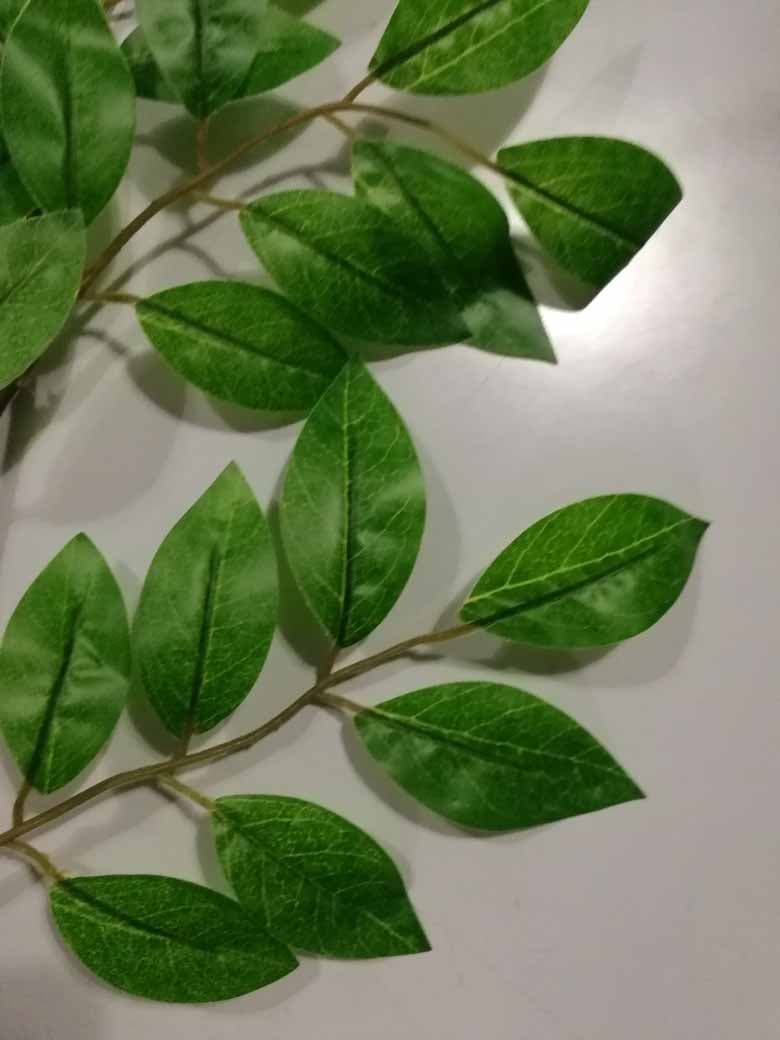 Artificial Ficus Trunk
1)natural wood trunk, color can be customized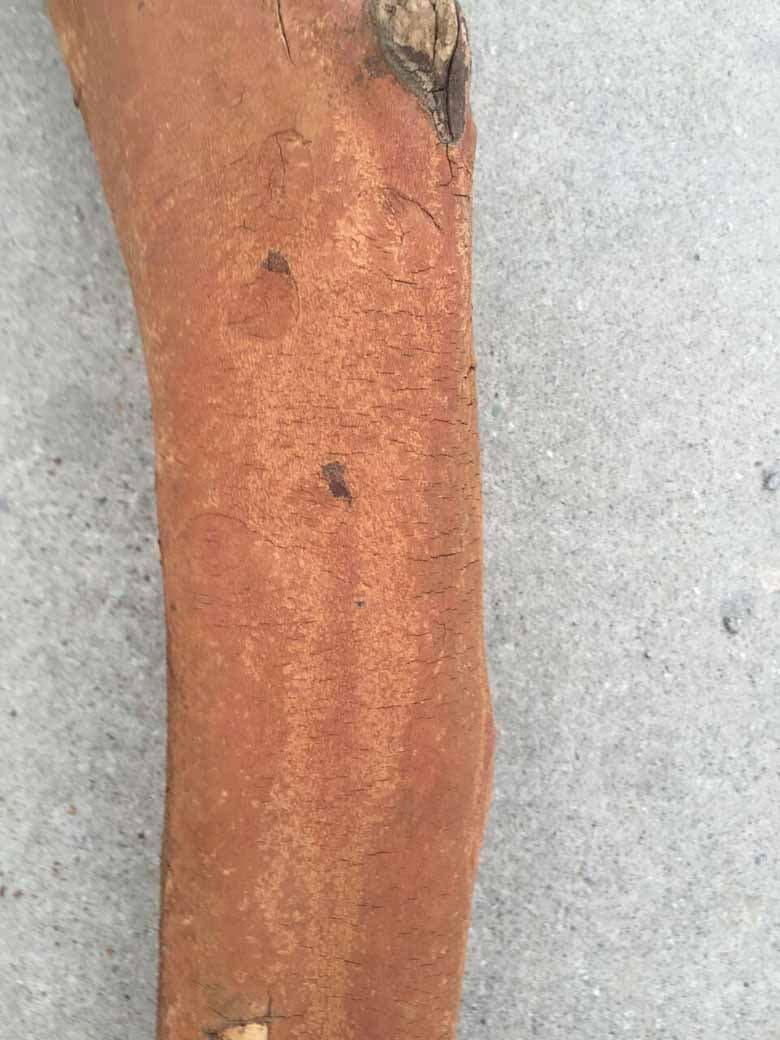 2)fiberglass trunk with PU barks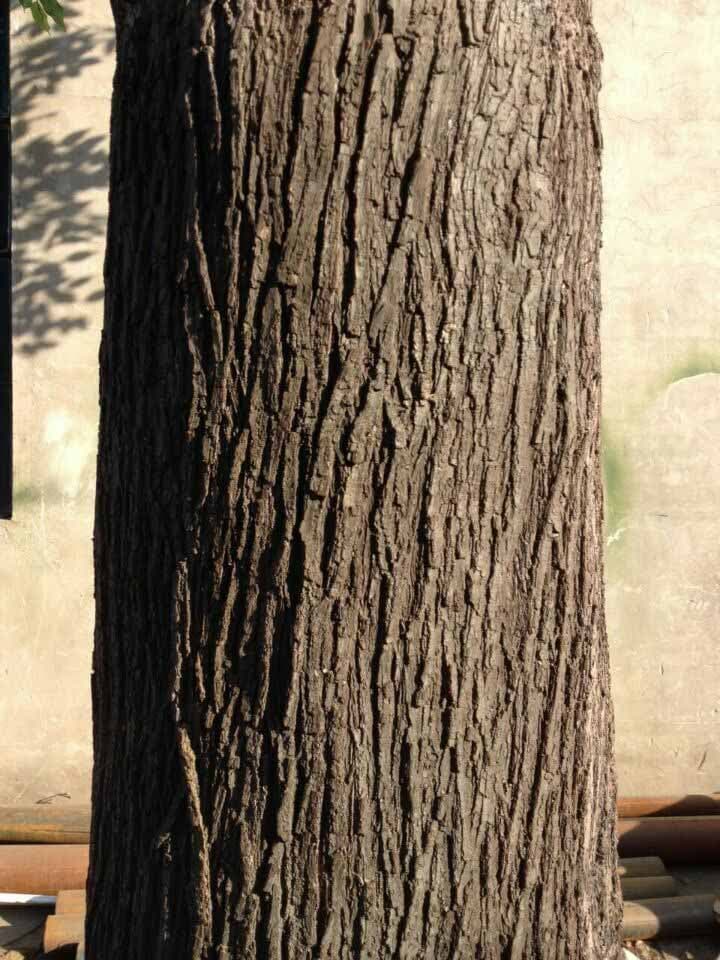 Artificial Ficus Tree for Office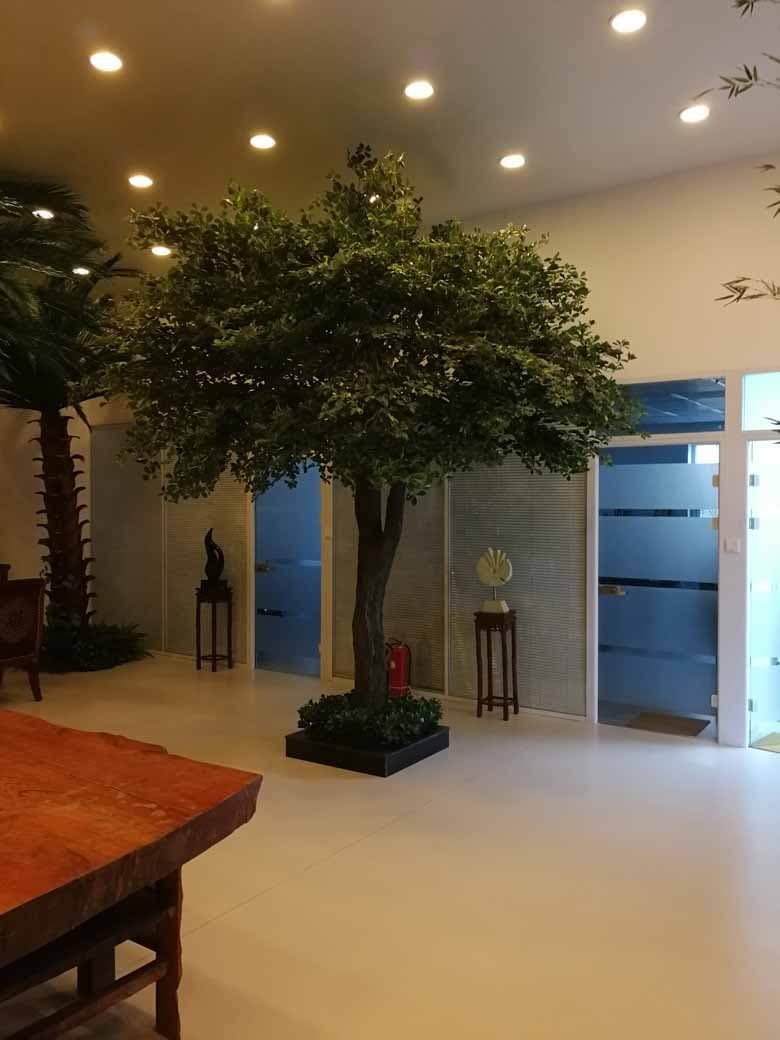 Beijing Palm Company had over 20 years of experience in supplying high quality artificial ficus tree. The design and build of your artificial tree is all done in our factory by highly skilled craftsmen. We deliver all our products safely and securely.