Introduction of Artificial Bamboo Tress
Bamboo is a common plant in our daily life, and as a professional
fake tree manufacturer
with over 20 years of experience, we Beijing Palm Landscaping Design Co,.Ltd. thus provide you with
artificial bamboo trees
with high quality and resistance.
Our
artificial bamboo plant
can be placed in any occasions as you like, whether it is indoors or outdoors. As for indoor artificial bamboo trees, our products are made with natural-looking trunks and UV & water-resistant leaves. Our products are fire-proof, nontoxic and odor free, which makes them a good choice for being an indoor scenery. Thus, regardless of any climate, you can enjoy the beauty anytime and anywhere you would like. And for outdoor settings, we can also satisfy you with UV-resistant outdoor bamboo trees.As soldiers not afraid of mite, corrosion, moisture, mildew, acid or alkali, they can resist strong wind as well.
Furthermore, our artificial bamboo clusters are also made of environment-friendly material. There is no cracks, no any smell and of course no pollution. With the diversity of customized design, our artificial bamboo trees can please you with lifetime beauty in any places you like, be it a hotel, a plaza, a auditorium, an exhibition hall or a supermarket, an office or even your sweet home.
To get indoor or outdoor artificial bamboos trees, feel free to contact us, Beijing Palm Landscaping Co,.Ltd.
Details of Artificial Bamboo Trees
2022 Customer Case of Garden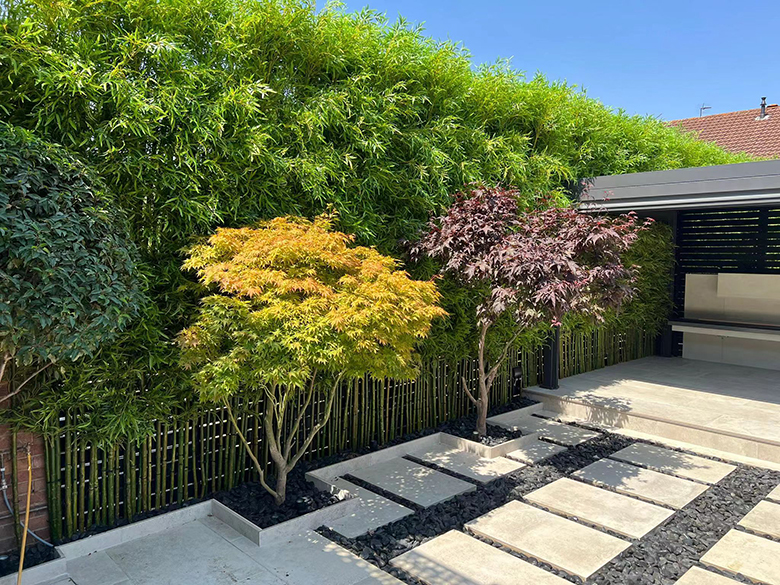 Hotel Decorated with Artificial Bamboo Trees in Malaysia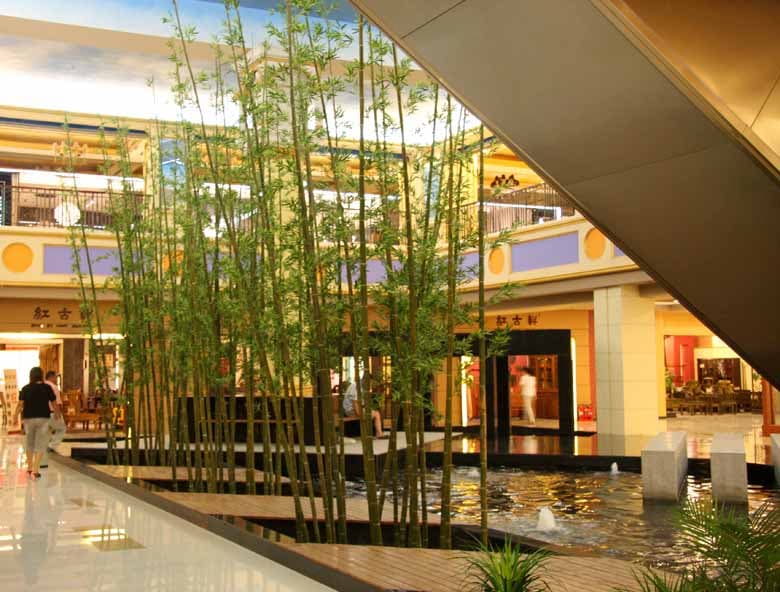 Shopping Mall Decorated with Artificial Bamboo Trees in Canada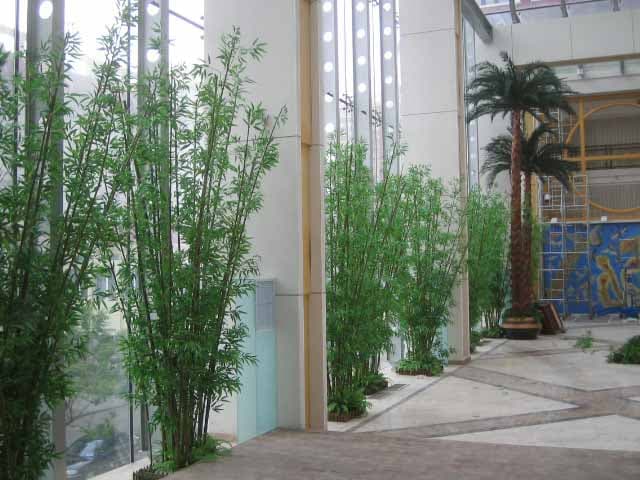 Pictures of the Artificial Bamboo Trees with Trunks  And Leaves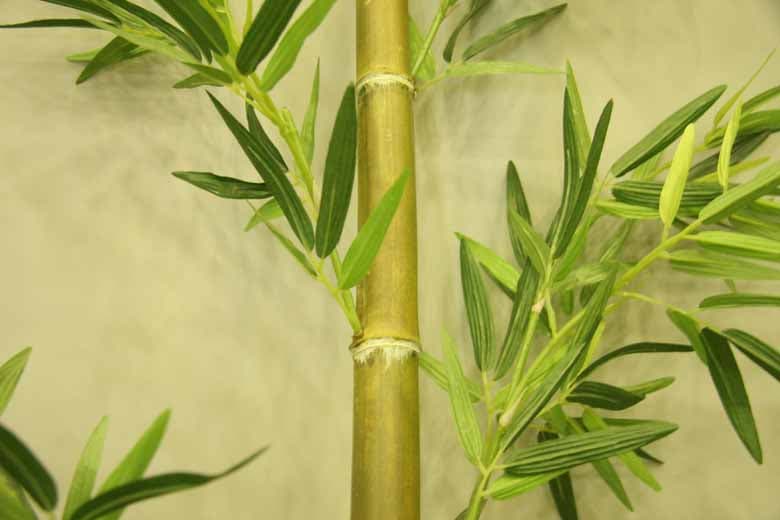 Detailed Picture of Plastic Bamboo Leaves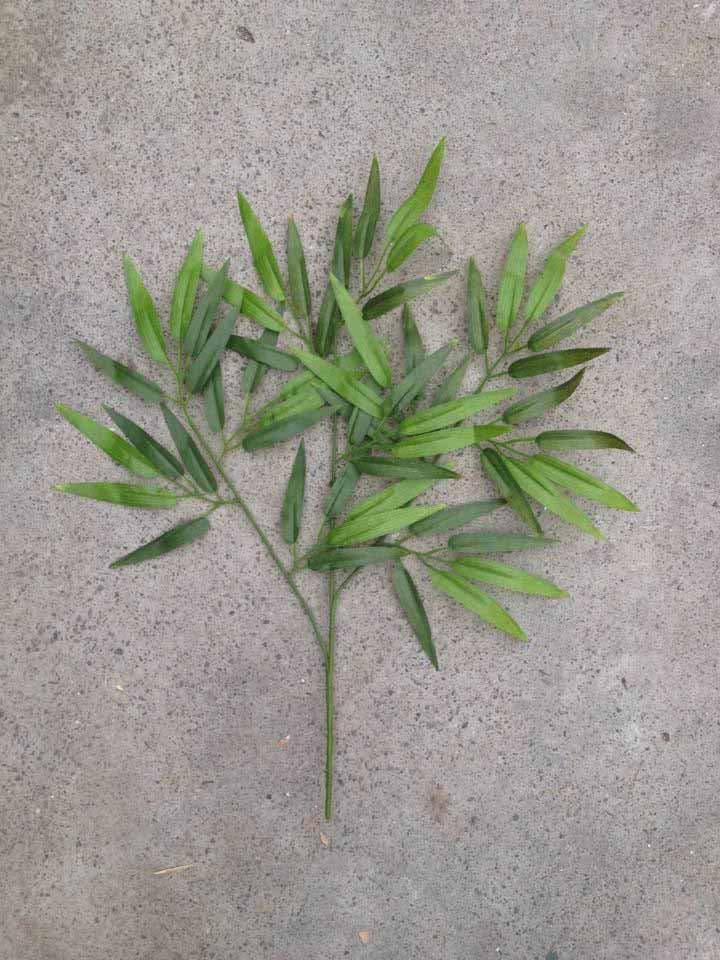 Detailed Picture of Natural Bamboo Trunk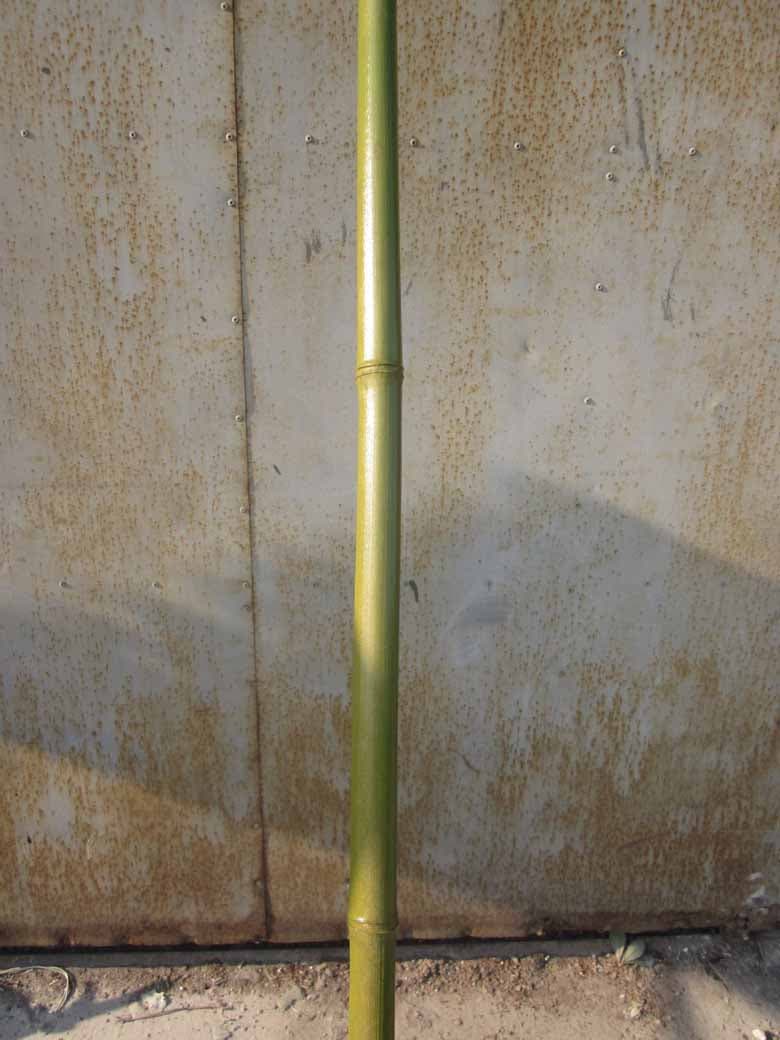 Beijing Palm Landscaping Design
Co,.Ltd
. had over 20 years of experience in supplying high quality artificial bamboo. The design and build of your artificial tree is all done in house by highly skilled craftsmen. We deliver all our products safely and securely.