Introduction of Artificial Coconut Palm Tree
Artificial coconut palm trees are a great way to add height, shade and tropical fun to the commercial space. Available up to 40 feet in height, these
tall decorative plants
are wonderful landscapes that do not need specific caring or watering like real plants.
Furthermore, each coconut palm is handmade to the specifications of each customer. See our coconut palm trees with natural curvilinear trunks as an additional option. We offer all kinds of outdoor and indoor palm trees including cycas, fan-shaped and date palms which are ready for some fun and sunshine for the reason that both the trunk and leaves are able to stand the strong sunshine by the means of the latest modern biotechnology.
Material




1. Leaves: Anti-UV Plastic Leaves

2. Trunk: a) Outside: Anti-UV Fiberglass Trunk

b) Inside: Strong Steel Tube

3. Bottom: Square Steel Fixing Plate




Total height

4 m-12 m(13 ft-40 ft)

Diameter of the crown

3.8 m-4.5 m(12 ft-15 ft)

Diameter of the trunk

0.22 m-0.4 m

Advantage




1. High Imitation Which Looks Like the Real Tree

2. Saving Your Time And Energy for Caring And Watering.

3. Anti-UV, Rain, Snow And Dust




All kinds of trunks

1. Straight Or Bent For Some Kinds

Life time

5-8 Years For Outdoor Places

Application




Indoors: Home, Restaurant, Hotel etc.

Outdoors: Street, Park etc.





Details of Outdoor Artificial Coconut Tree
TRUNK
Outdoor artificial coconut palm tree is able to prevent strong sunshine. The tree height varies from 4 meter to 15 meter and the trunk diameter various from 22 to 40 meters, with a strong tube inside whilefiberglass material outside. For your concerns, our products can be straight, naturally curved and tapered.
LEAVES
Artificial coconut palm tree leaves are made by UV-protected PE material and we can also offer fire-proof kinds. The frond length is up to 3.5 meters and canopy diameter up to 6.5 meters. Just a reminder, right now it is only our factory can do this kind of products, with guarantee of 3 years and lifetime 5 to 8 years.
RECEIVER HEAD
The artificial coconut palm tree is constructed with steel tube inside which is easy to assemble and it is detachable to facilitate change of leaves.
BASE FIXING
The outdoor artificial coconut palm trees are supplied with full base plates and completed fixing details and can be fixed to most of the architectural substrates.
Pictures of the outdoor fake coconut palm
Artificial coconut Leaf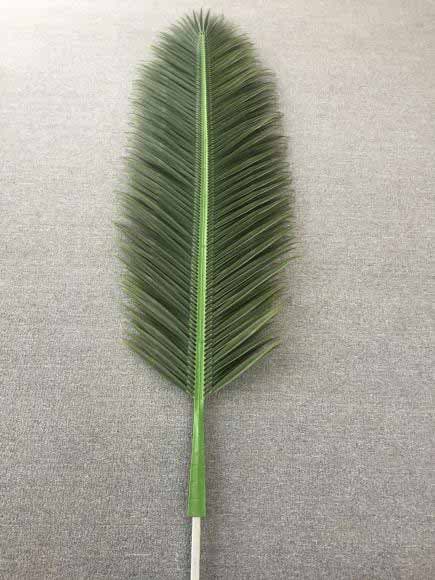 Artificial coconut Trunk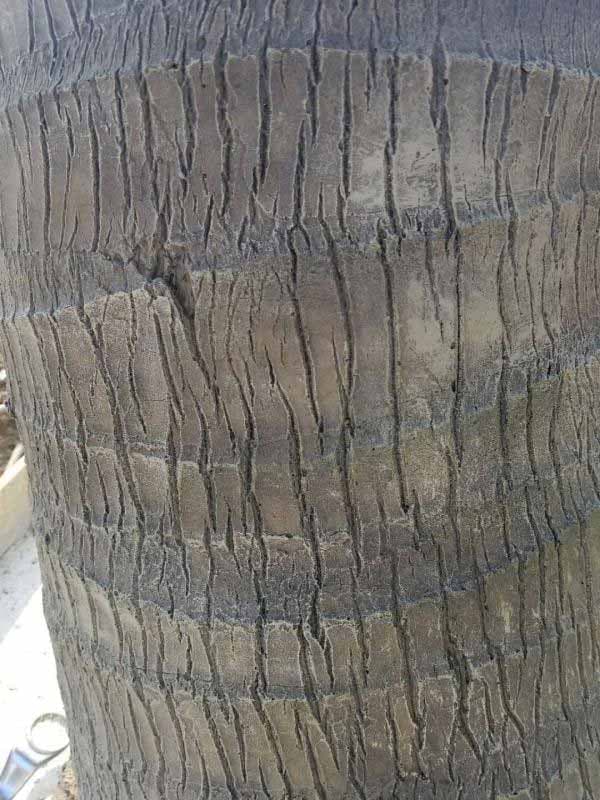 Two Outdoor Artificial Coconut Palm Trees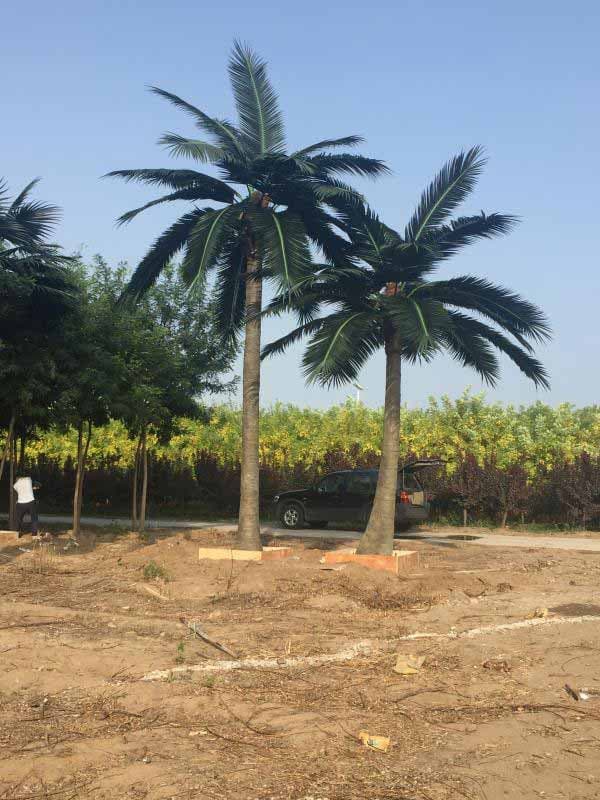 With over 20 years of experience in supplying high quality artificial tree and plant, we are confident that we can be your good partner. Please feel free to contract with us anytime.